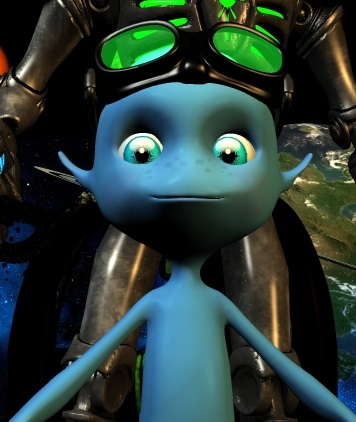 PLANET BAAB
3D Computer Graphic Art by Kip Supernova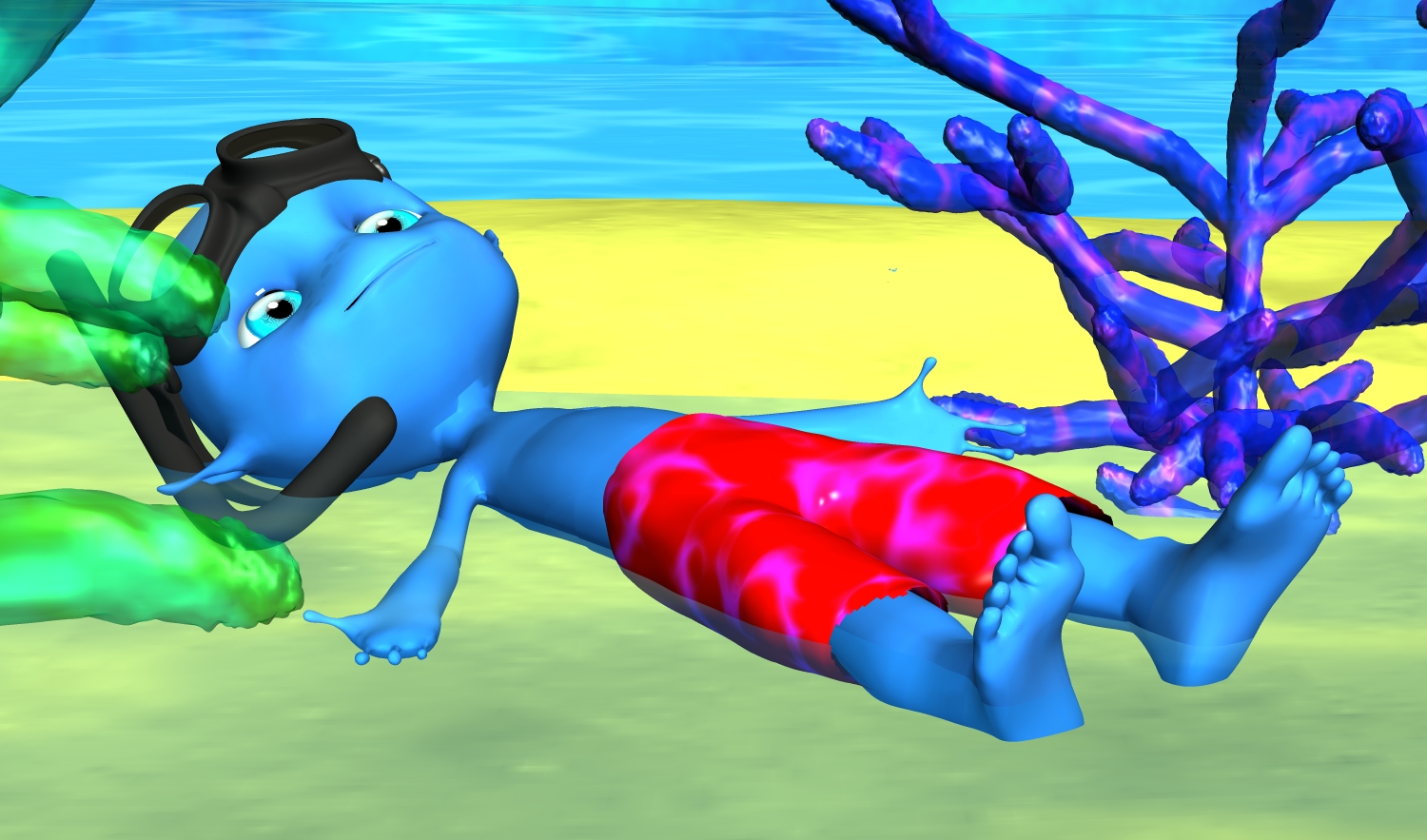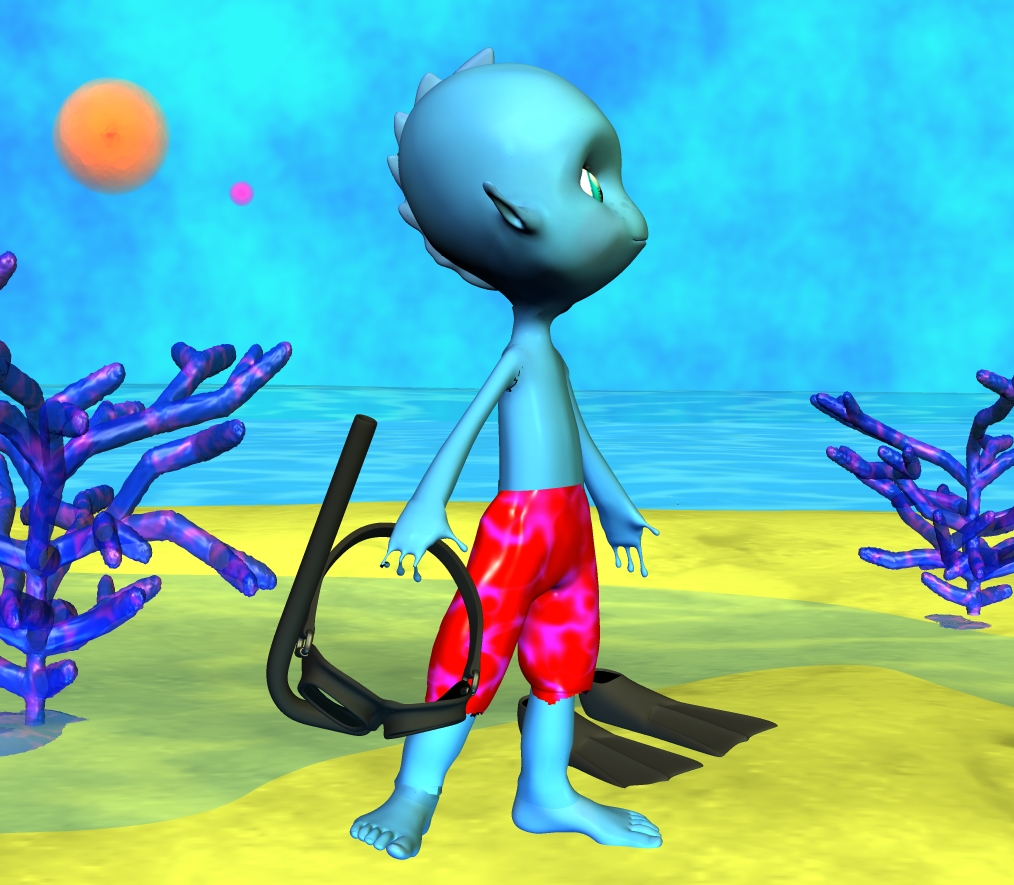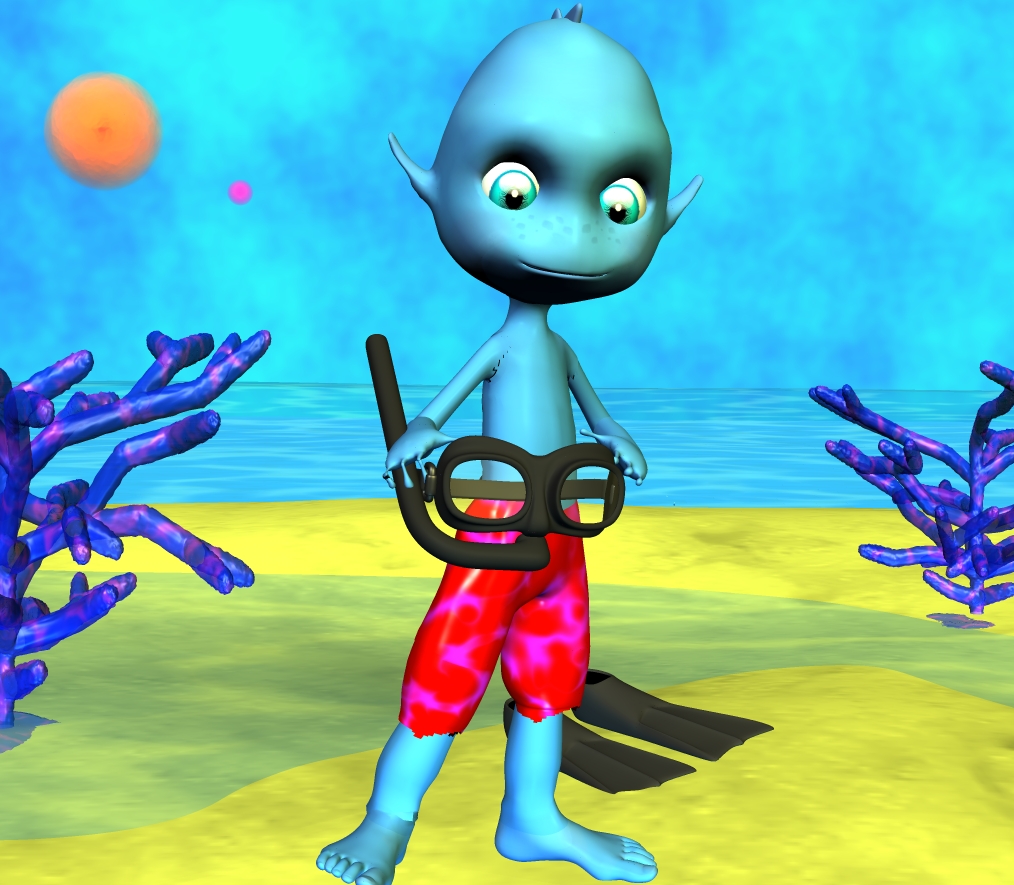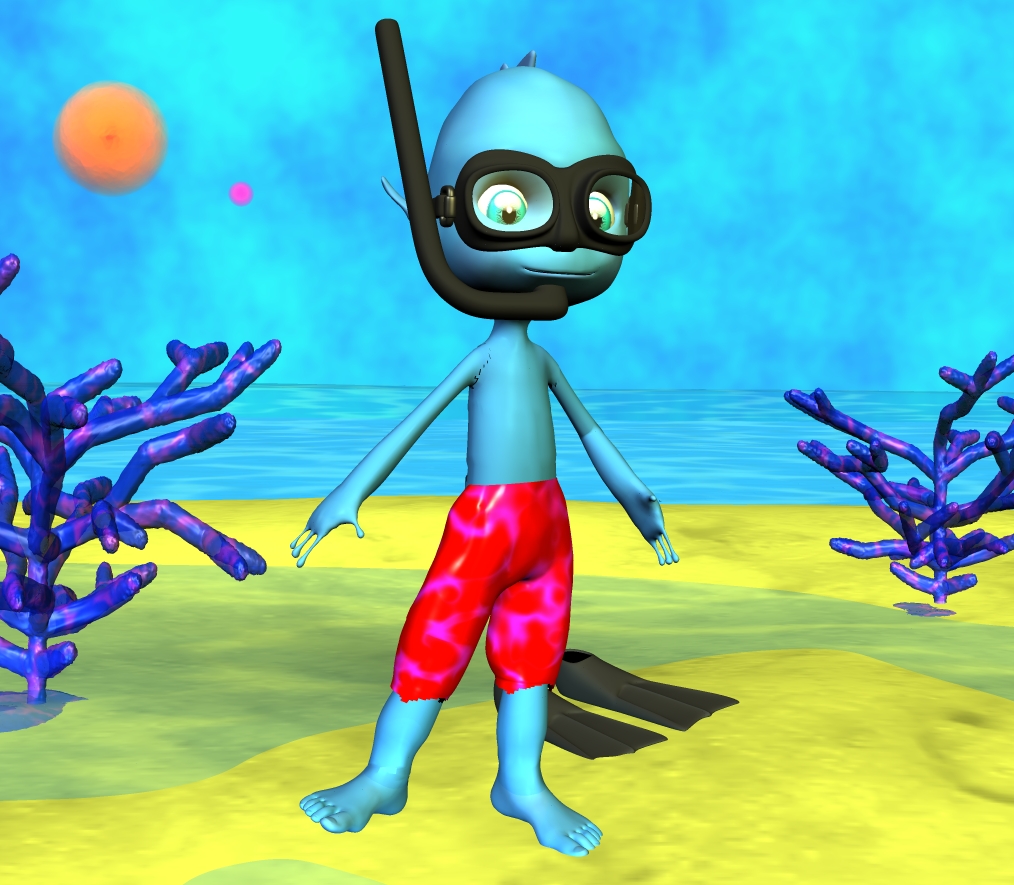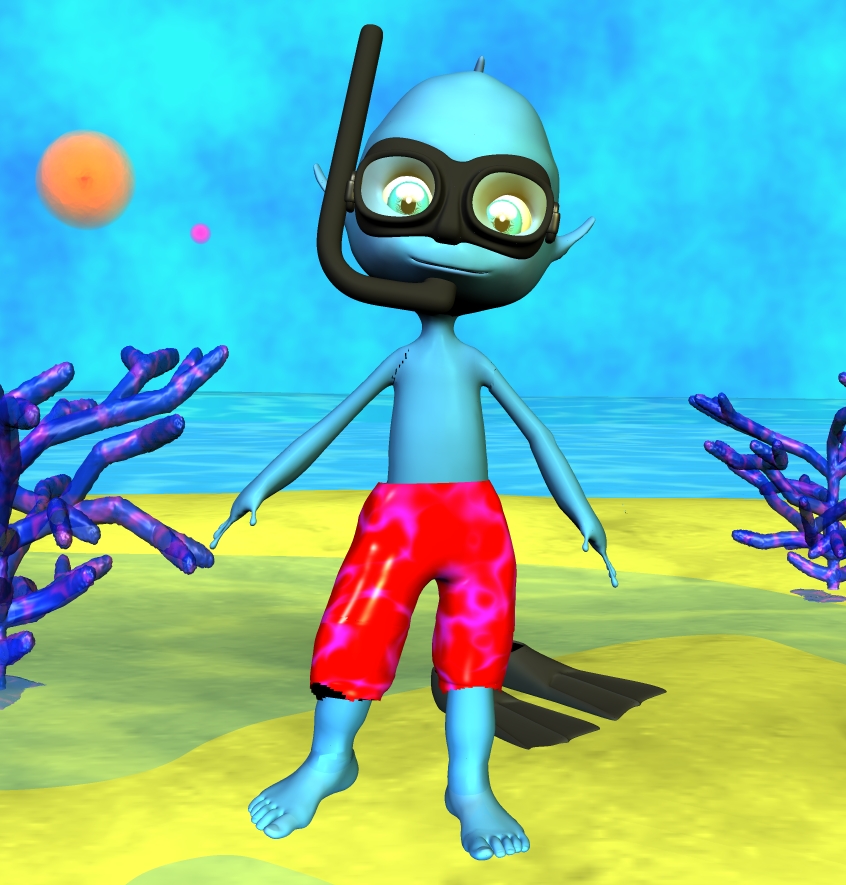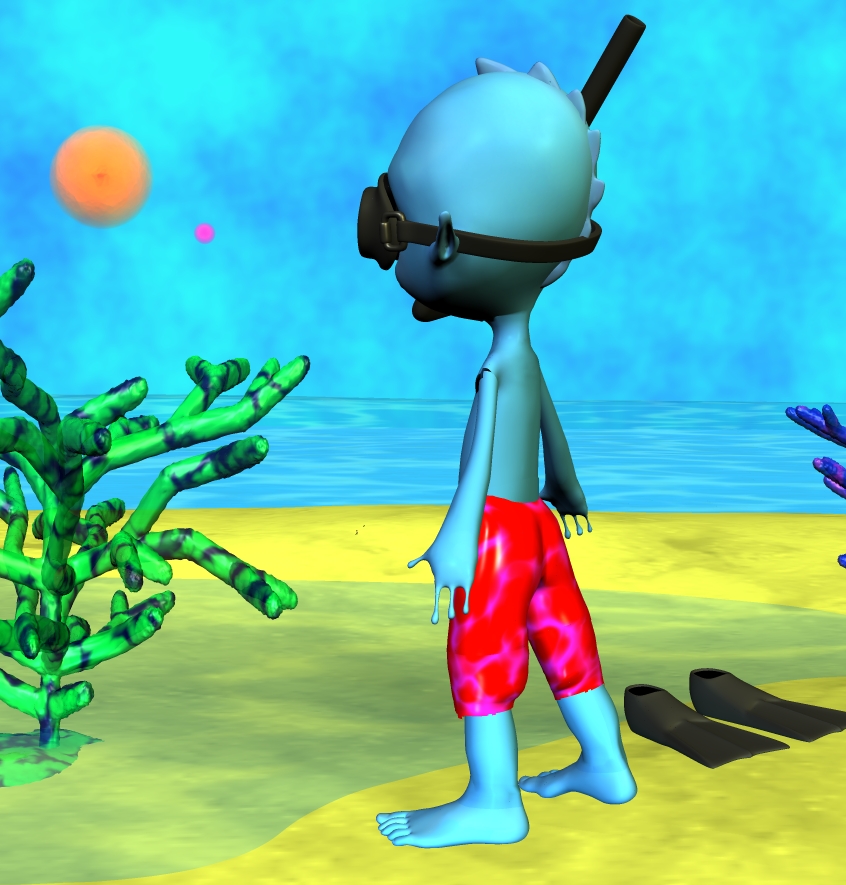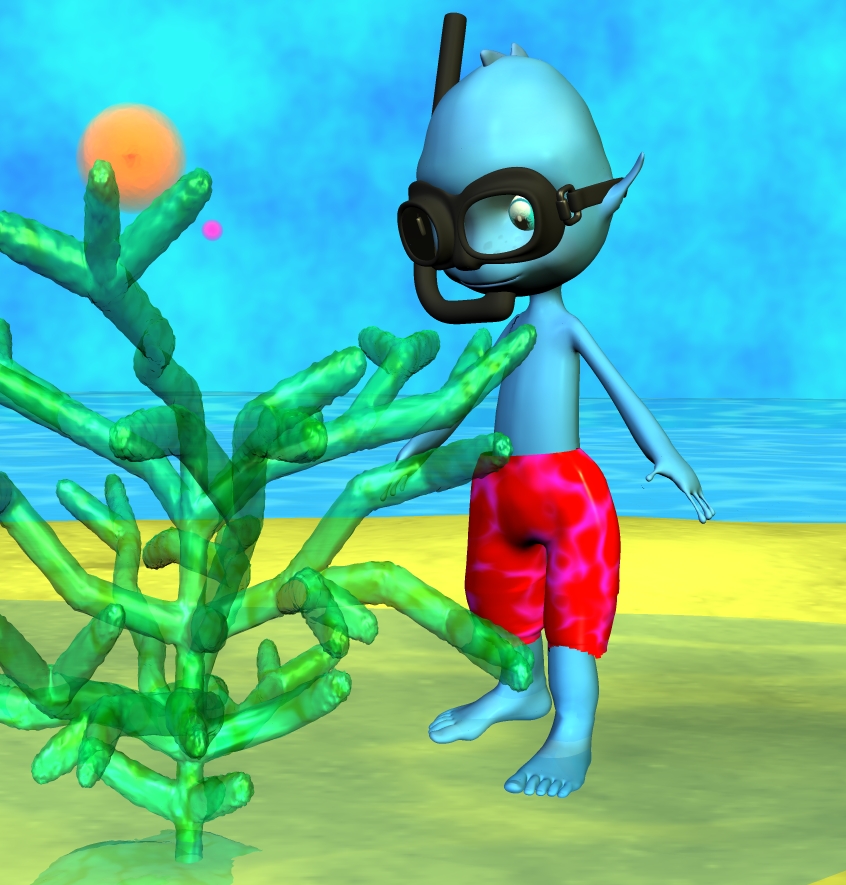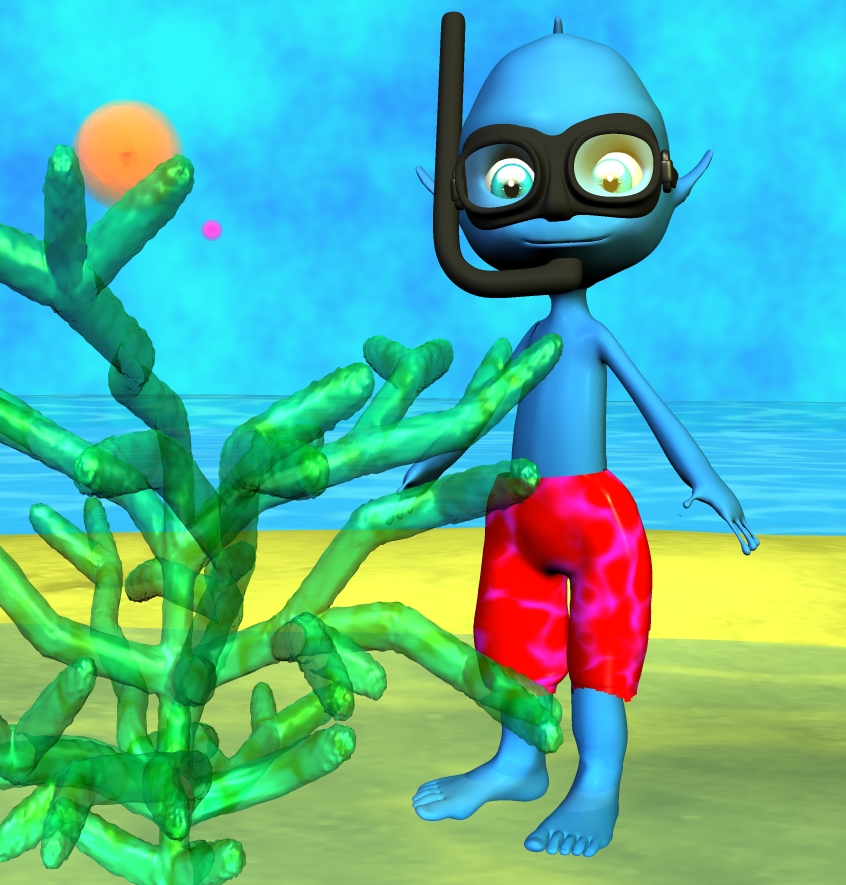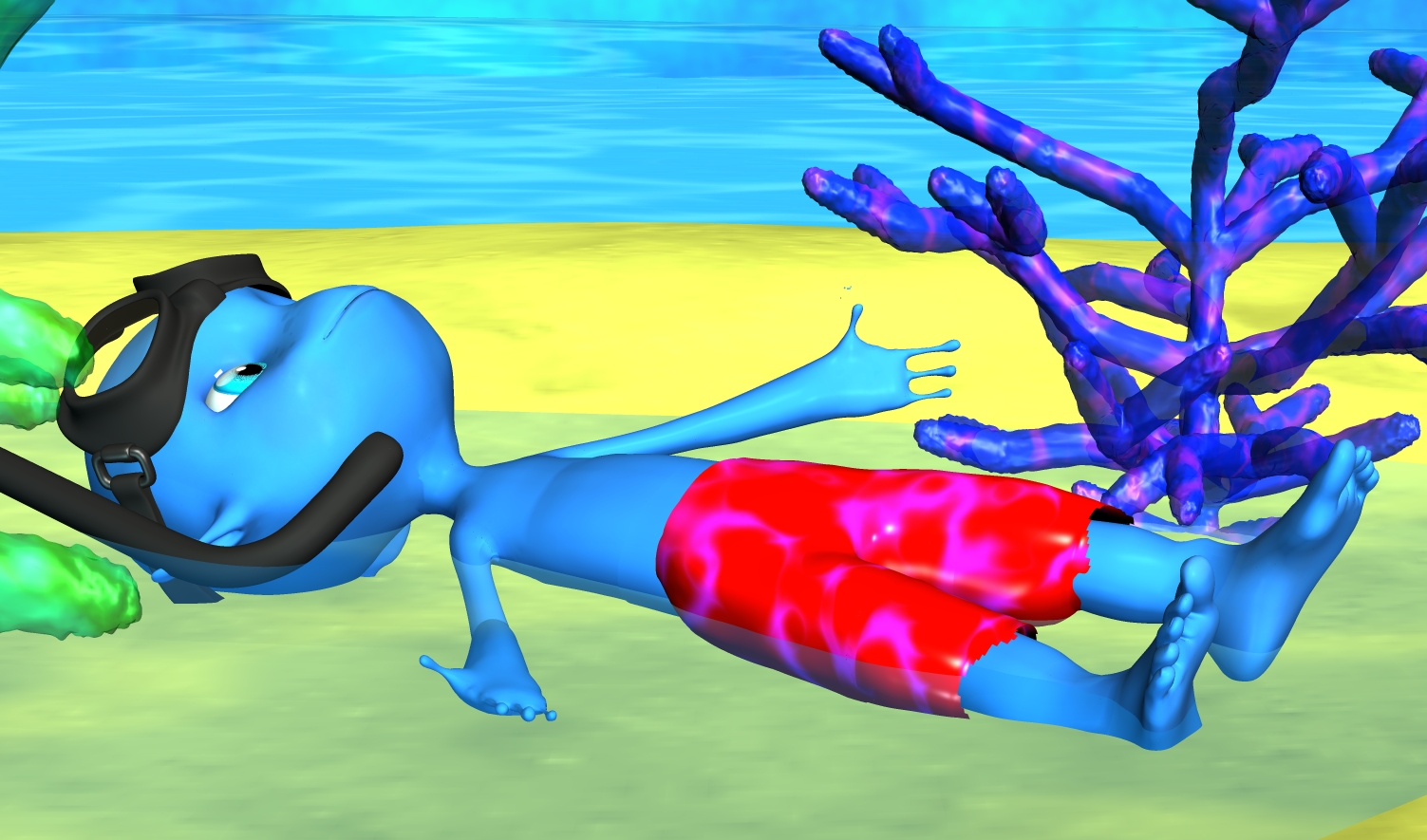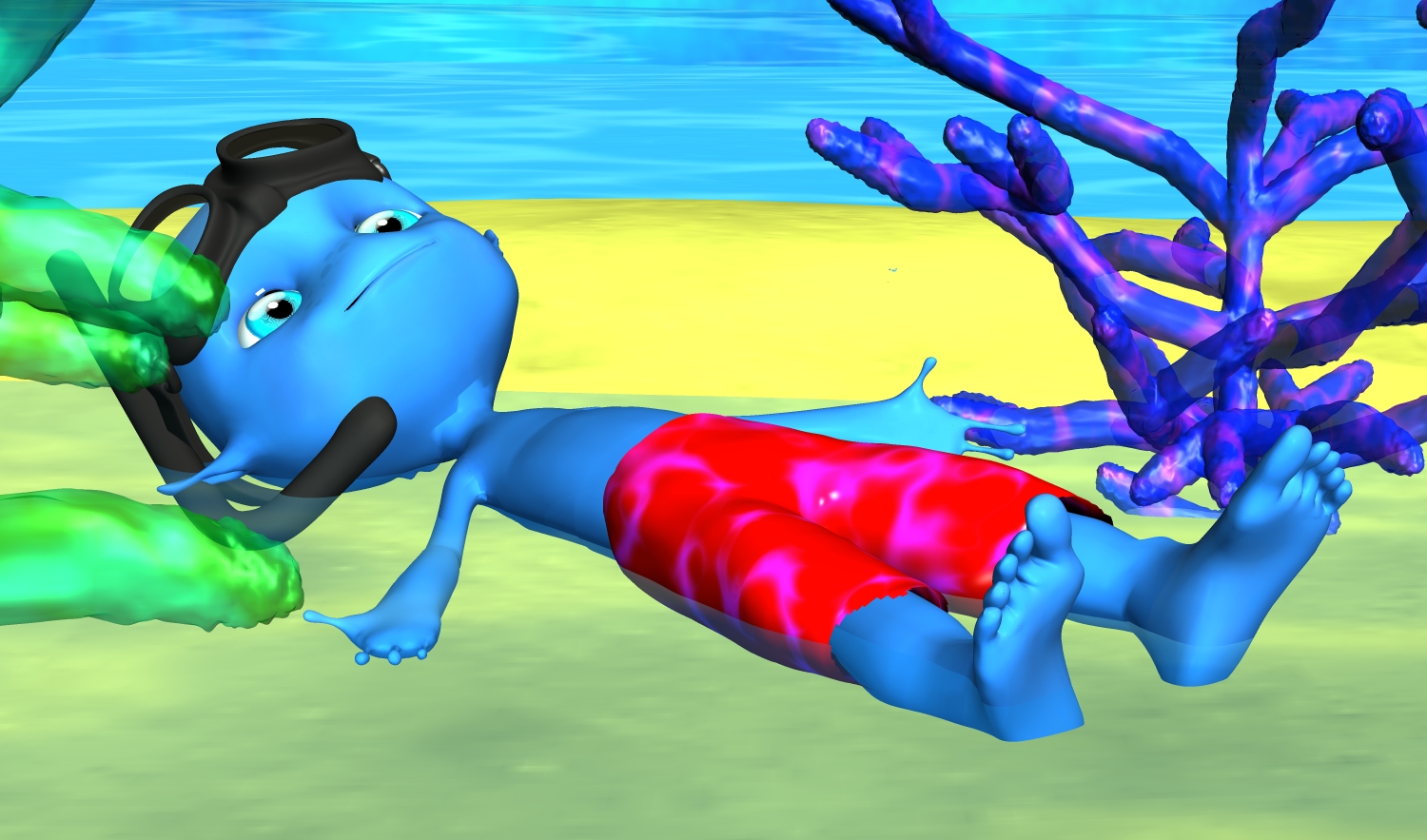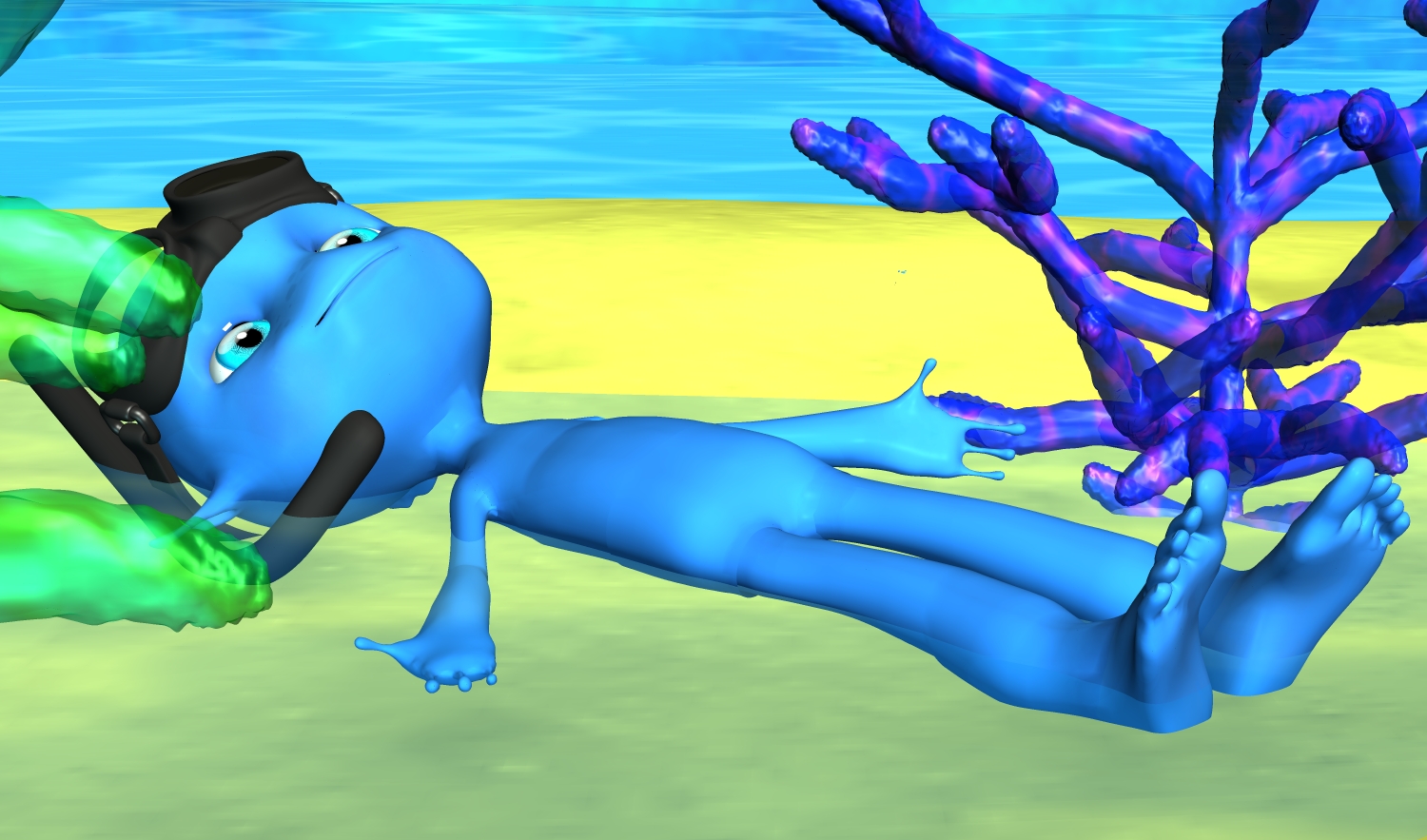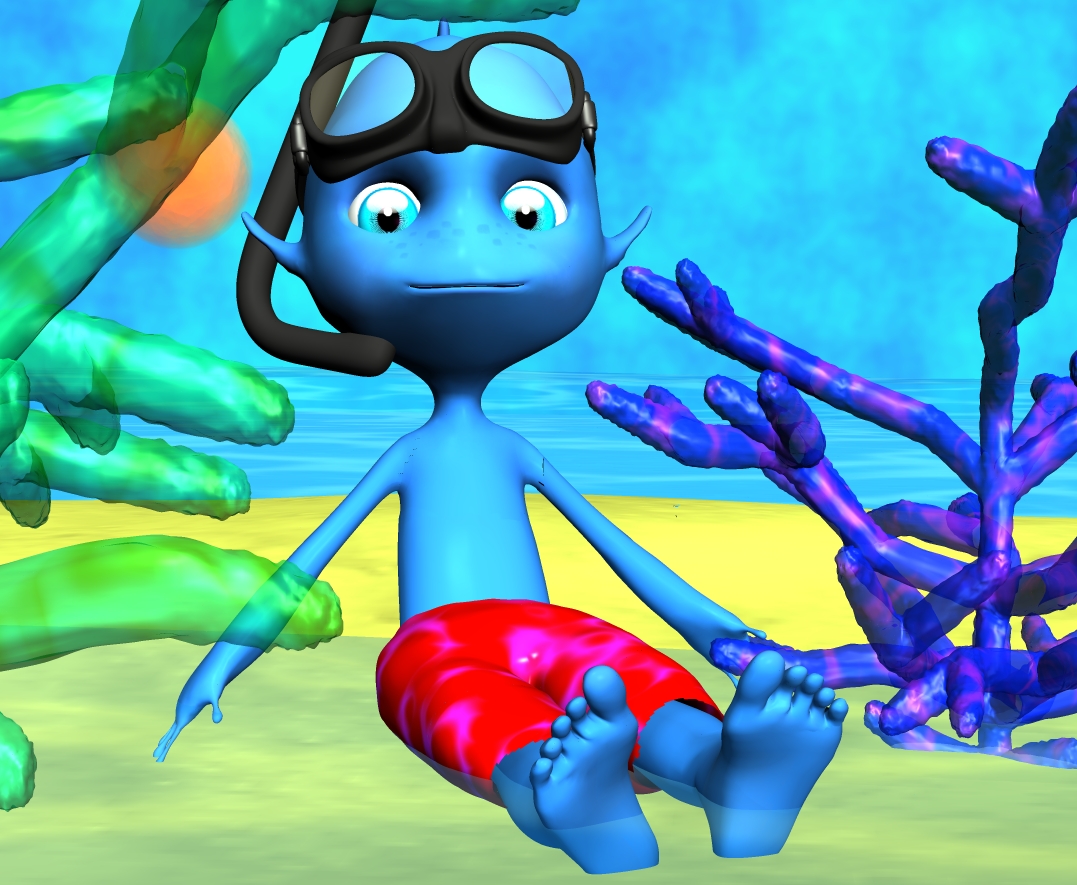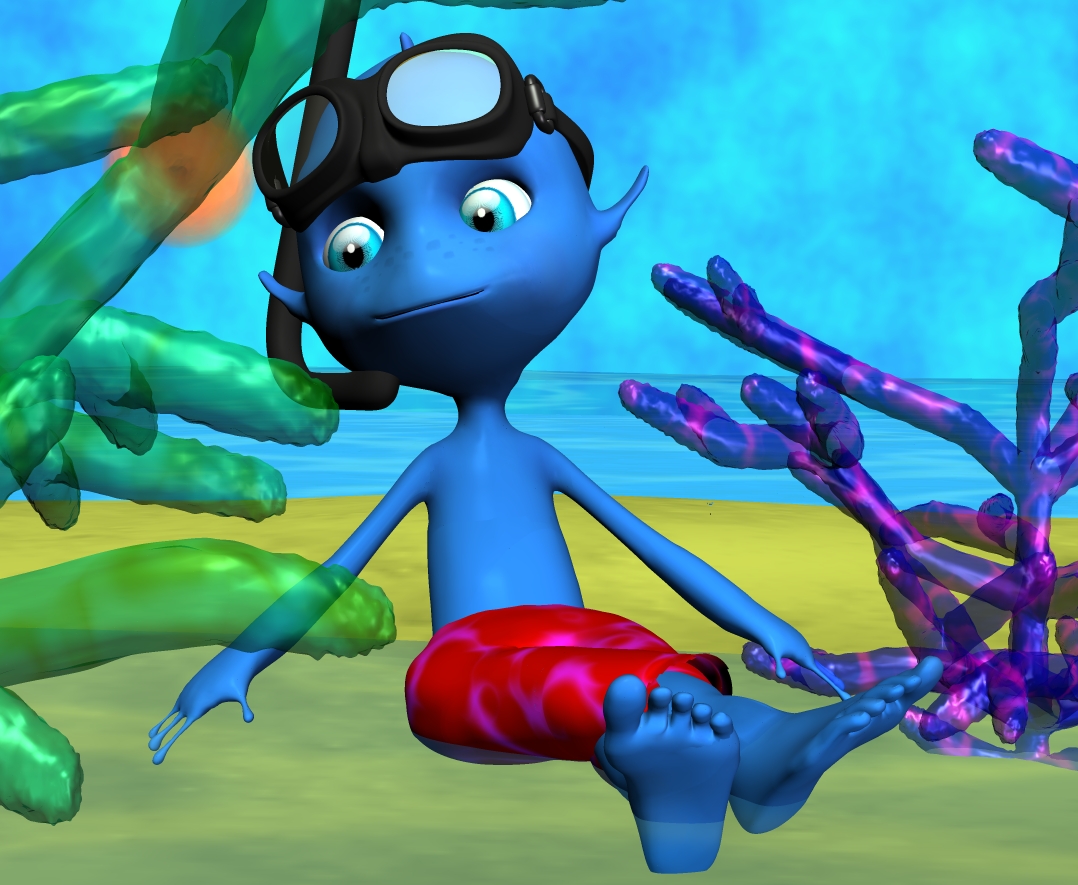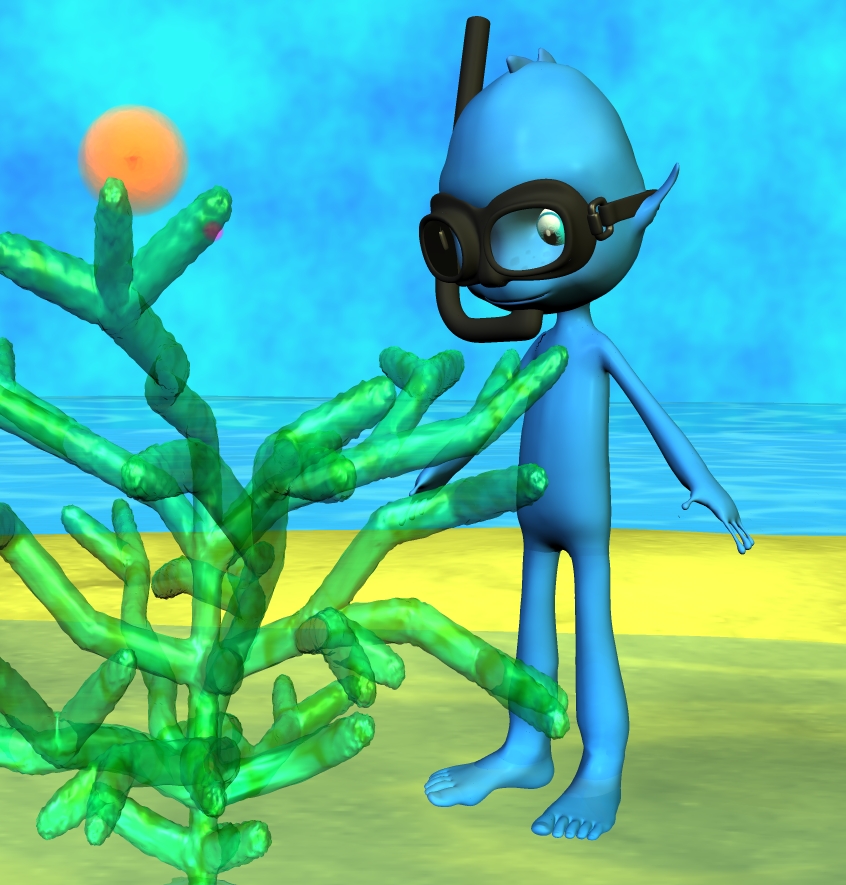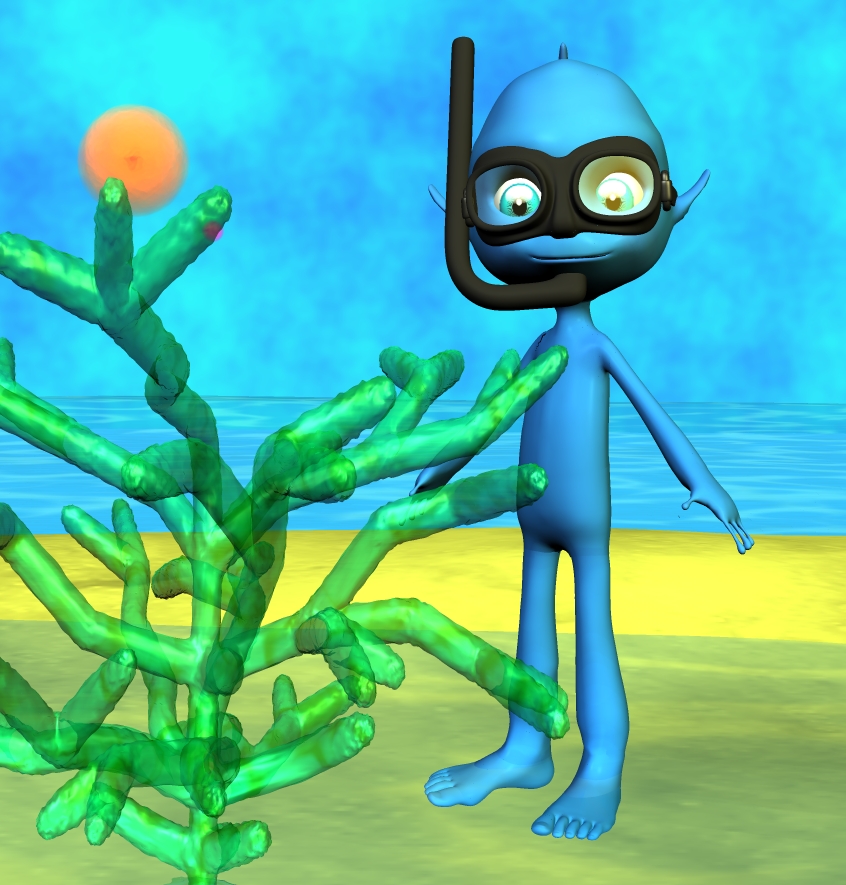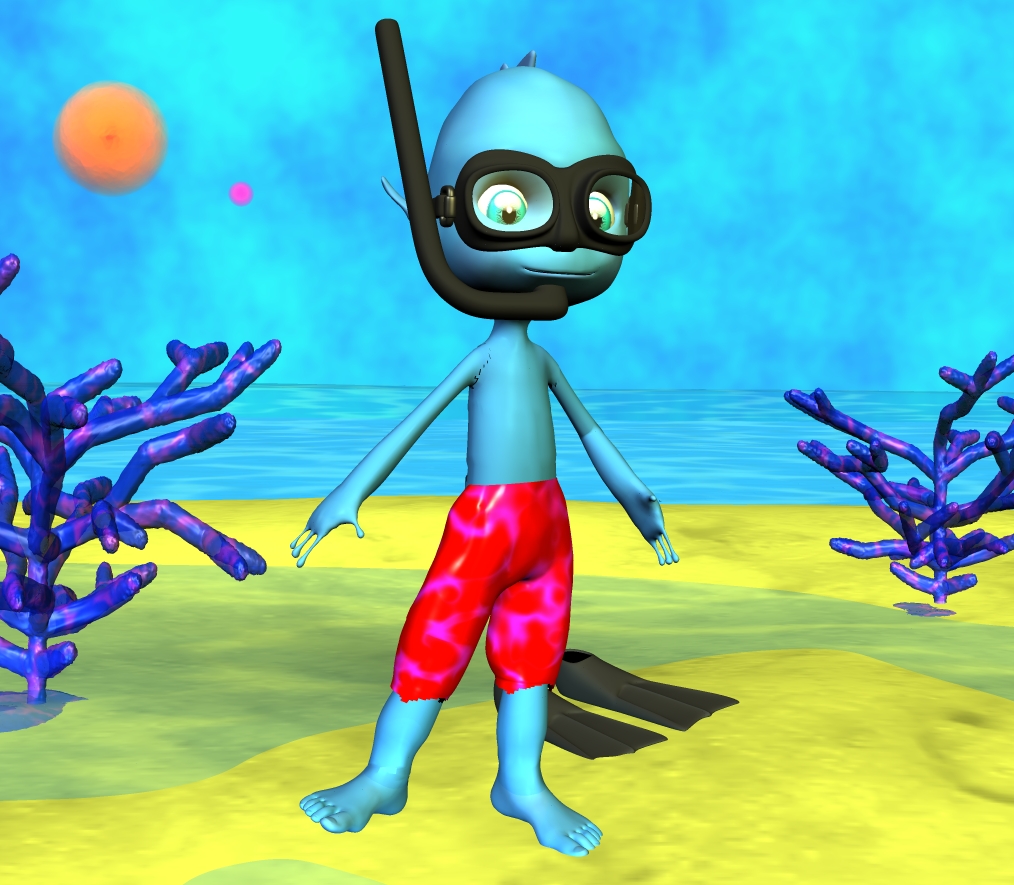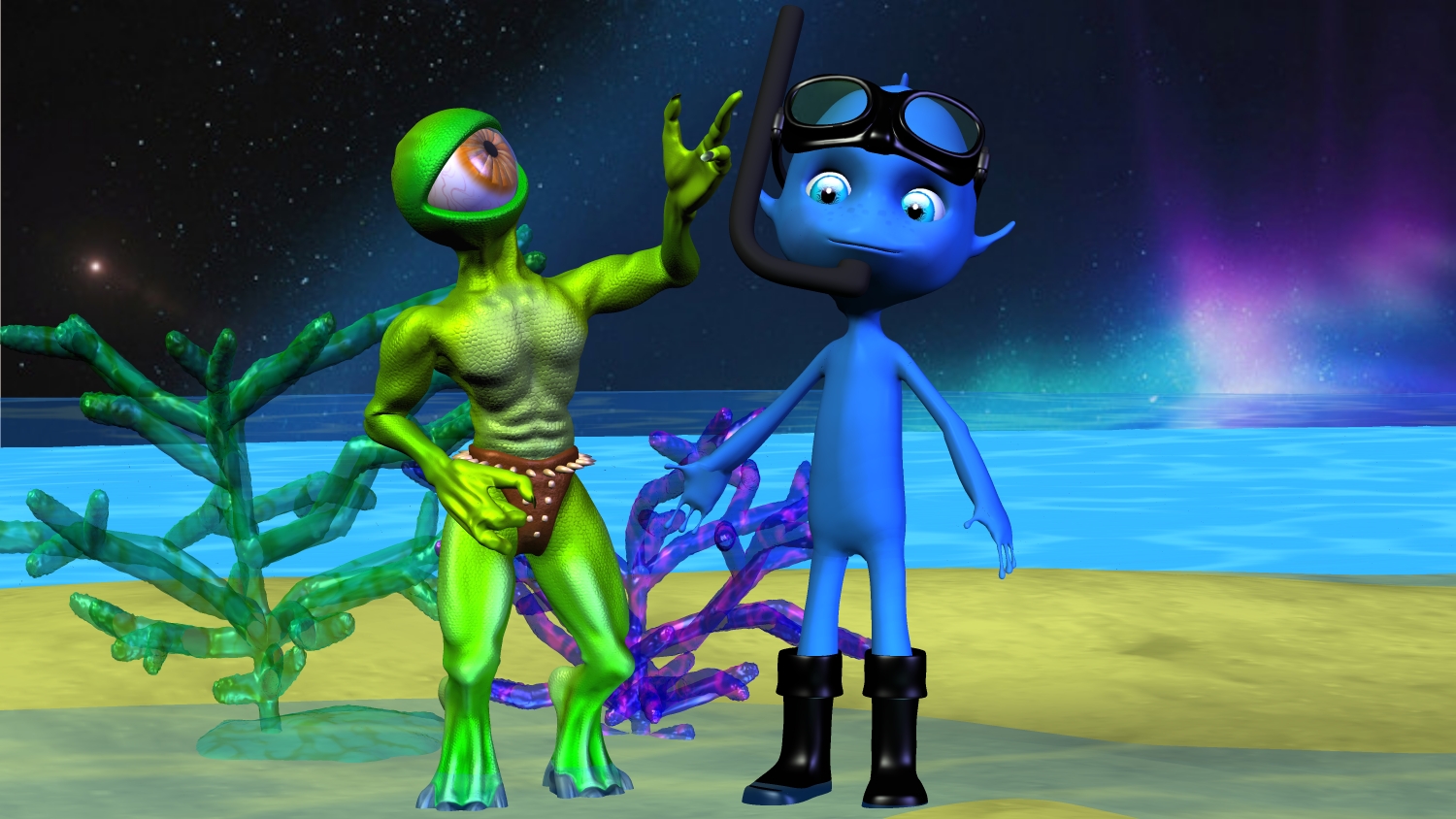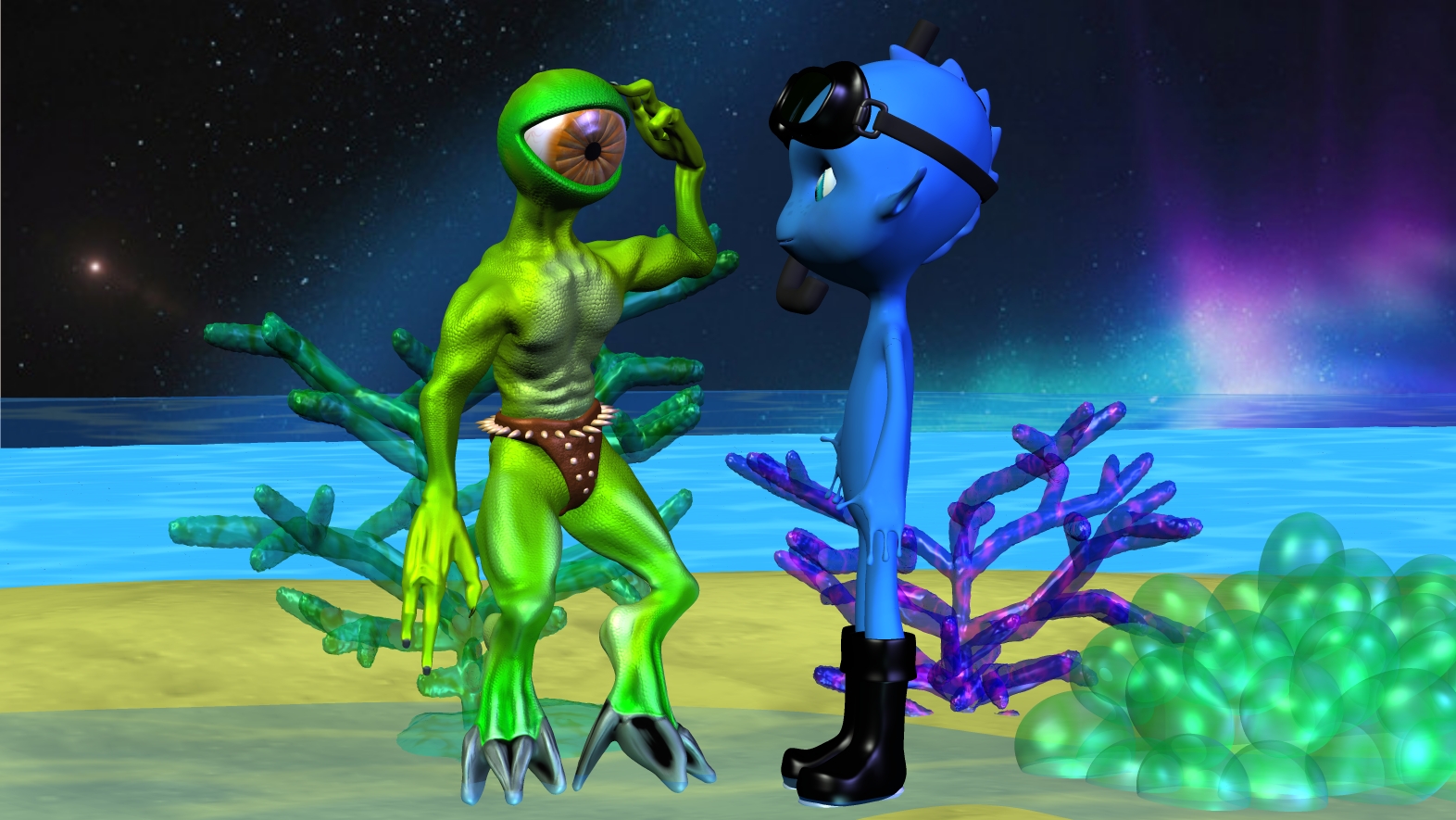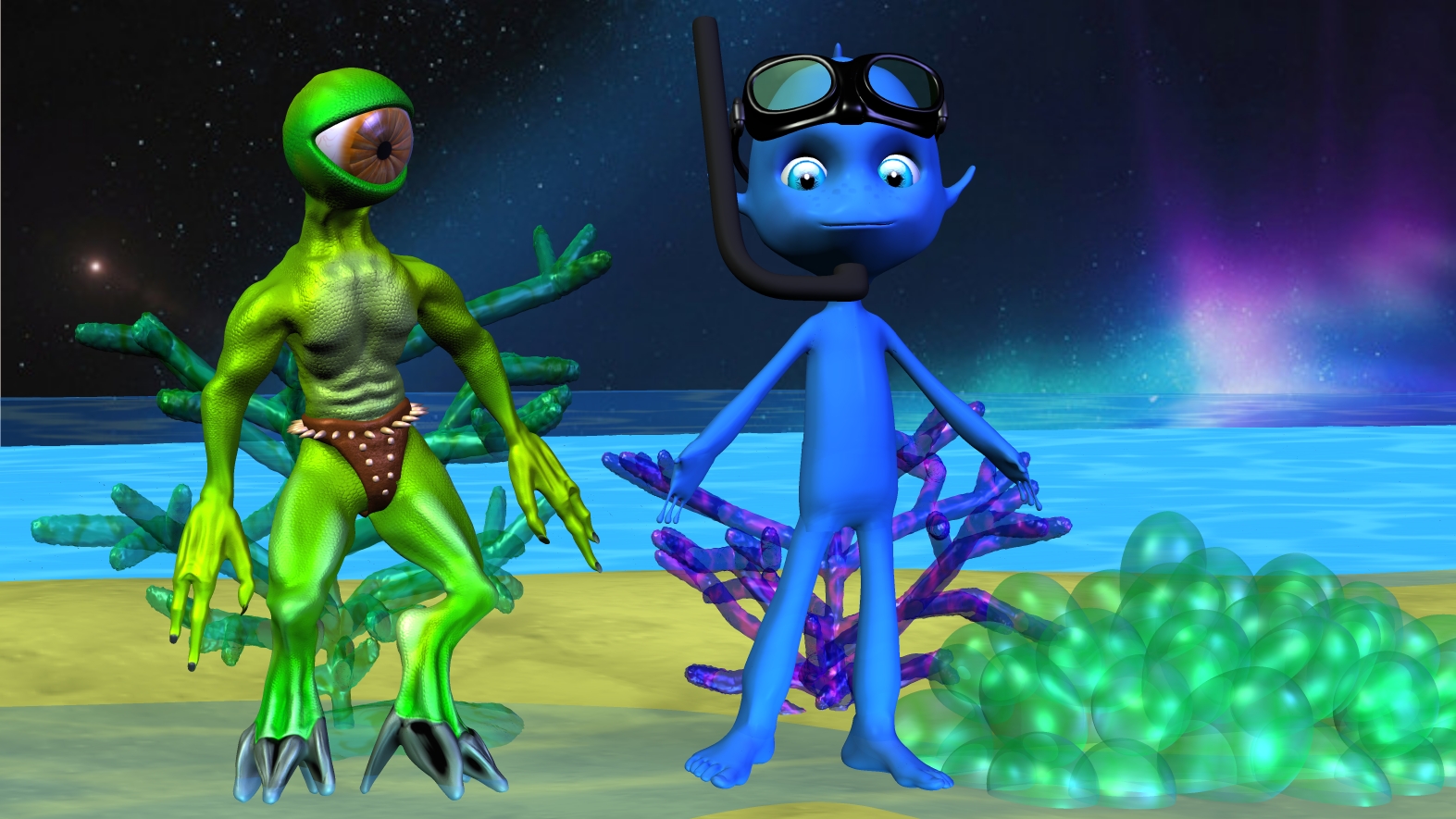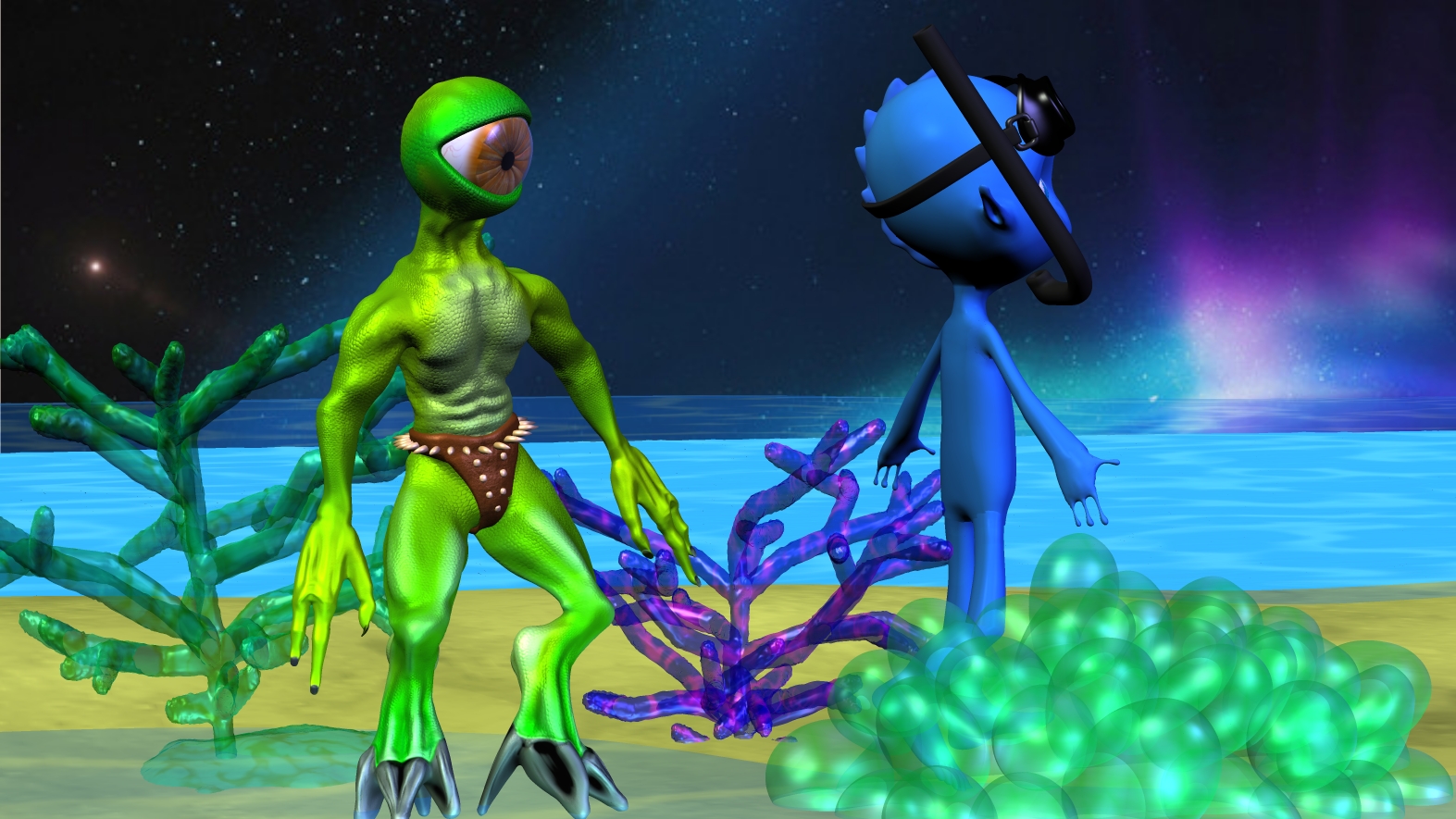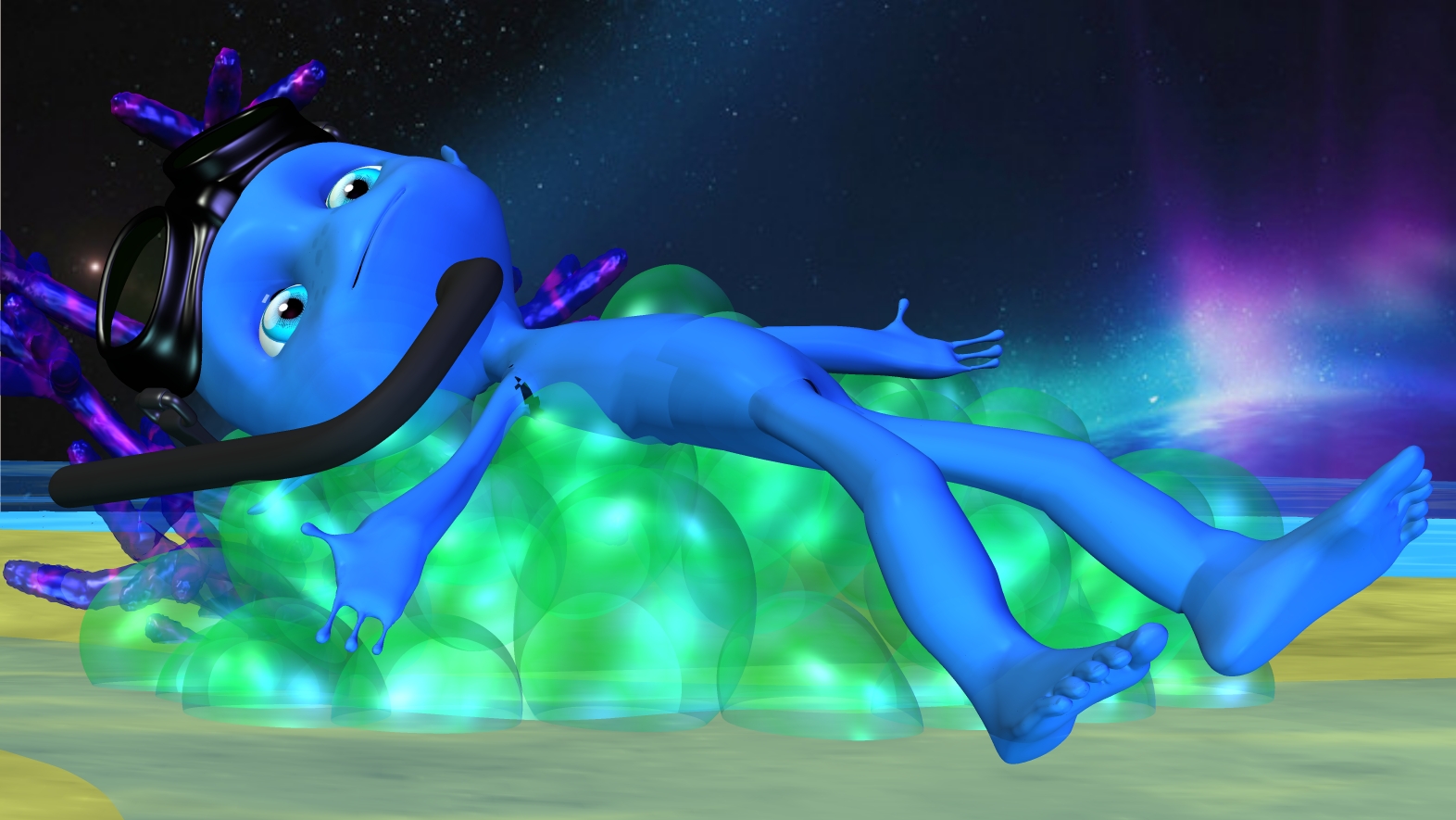 Kip enjoys a sunny day at opal ocean. The Jelly coralls change their colours if the people arround them feel happy.

He also try this radiation-protection suit it has the same colour like a Baabian skin.
Baab News . People of Baab . Space Station Main Controll
This is a Fansite of the Animation Movie "Escape from Planet Earth" by Splendid Animations.
The Artworks on this page contain mostly fanmade Baab Alien characters and fanfiction picture stories.